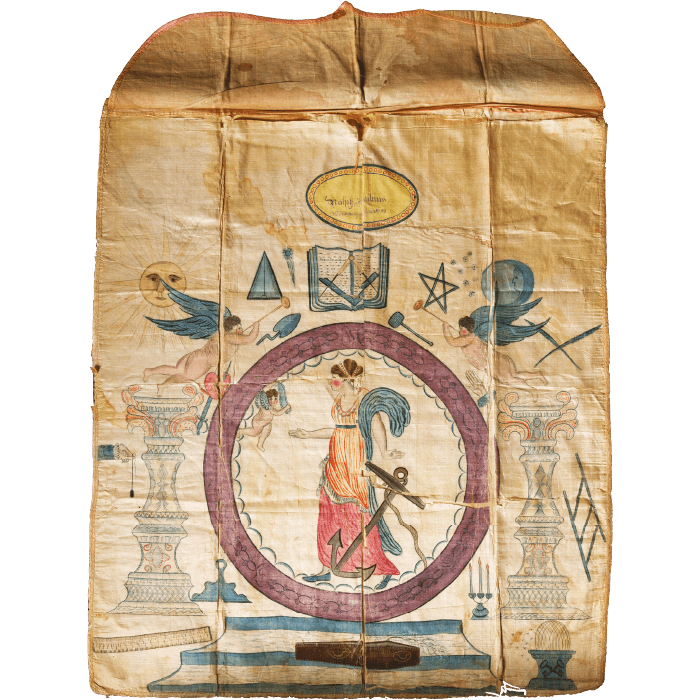 Master Mason Apron | Circa 1800-1807
Watercolor and ink on silk, linen | 20″ x 17 1/4″
Acc# 79.12
Donated by Jean A. Laipple of San Francisco in 1978, this hand painted apron features the personification of Hope standing beside her anchor. The apron is a fine example of the Palatine German Folk Style as practiced by German immigrants who settled in Pennsylvania and New York along the Mohawk River in the 18th century An inscription found underneath the apron flap states: "Brother Ralph Hankins, Tammany Lodge No. 83, November 16, 1807." Lodge No. 83 was founded in 1800 near what is now Milanville, Pennsylvania.